Well guys my da has been in my buddy's shop getting all the body work done. It's getting close to being painted. The problem is that I can't choose a color. It's currently factory Milano red. I can go back with this color if I want. I have a gallon of chroma premeir. I can also color change the whole if I'd like but I can't decide.
I really wanna go jasper green but if I'm color changing the car why would I go with a factory color? Lol this has been eating me up latly lol
I made this purple maroon color the other day and this picture does no justice to eithier color.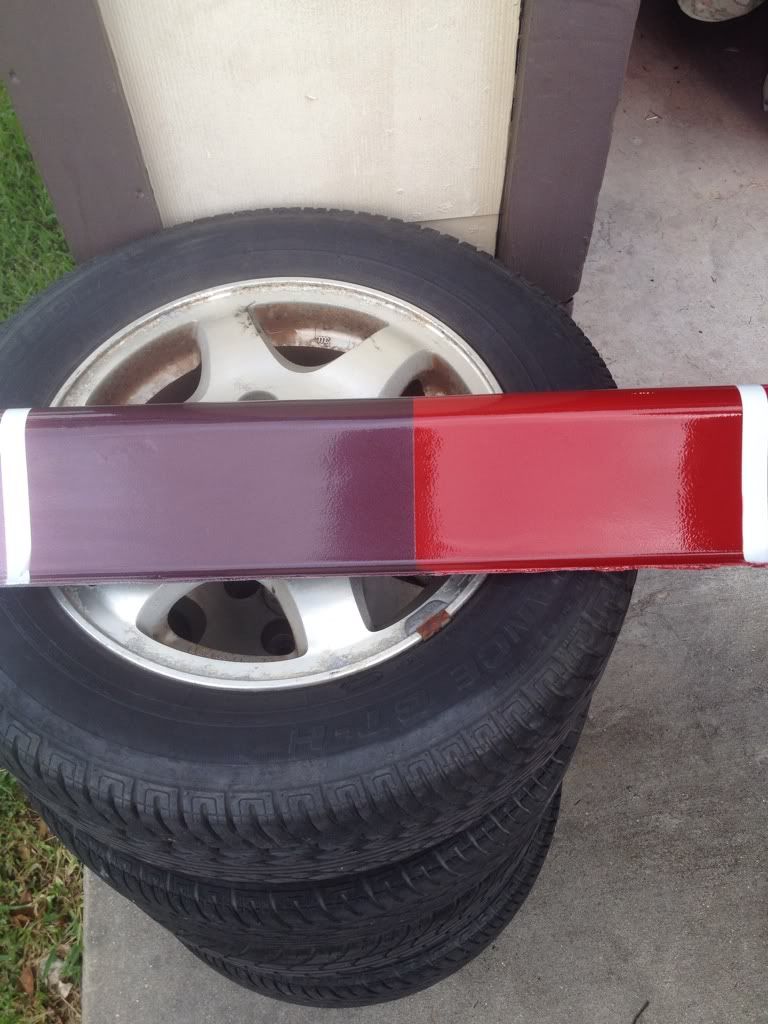 So I am asking for everyone's opinion!