I picked up a full lip kit from rollinmyda for $55. It took some work but It went on in about 10 hours.
NOT A FOR SALE THREAD!
The kit included:
92-93 DA stock front lip-$20
uncut DC side skirts-$25
first gen integra front lip for the rear-$10
Here is the kit laid out in my garage: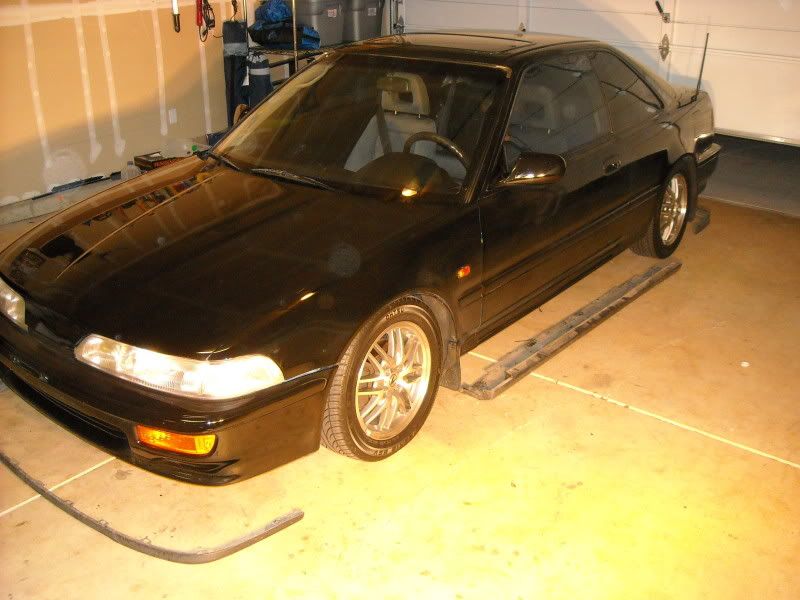 The front lip went on fairly easily being a stock lip, but it was a PITA to get the bumper on corectly by myself. It pays to have friends that live close to you.
The side skirts took some hacking but I took my time and had some fun with the jigsaw. I layed down a nice tape line on the top of the skirts and had to cut off the underside to get it to fit on the rocker panel. Here are a few pictures of the process.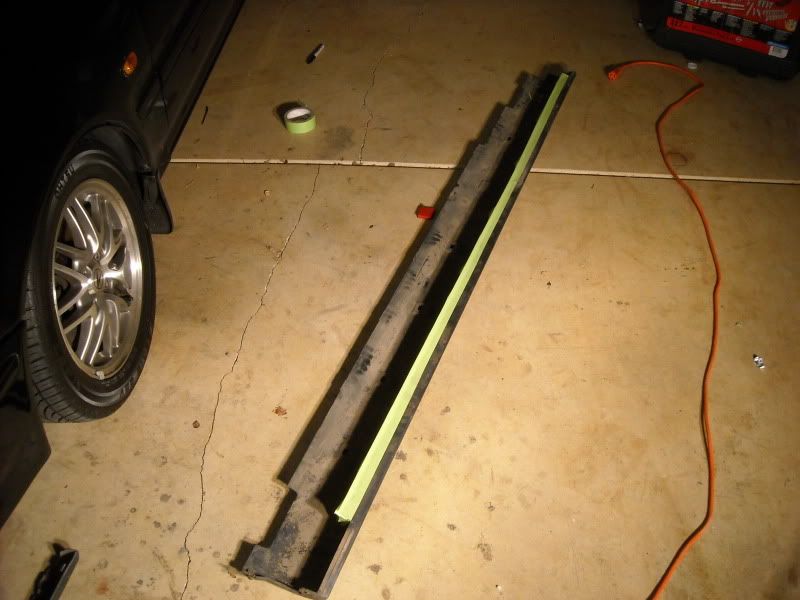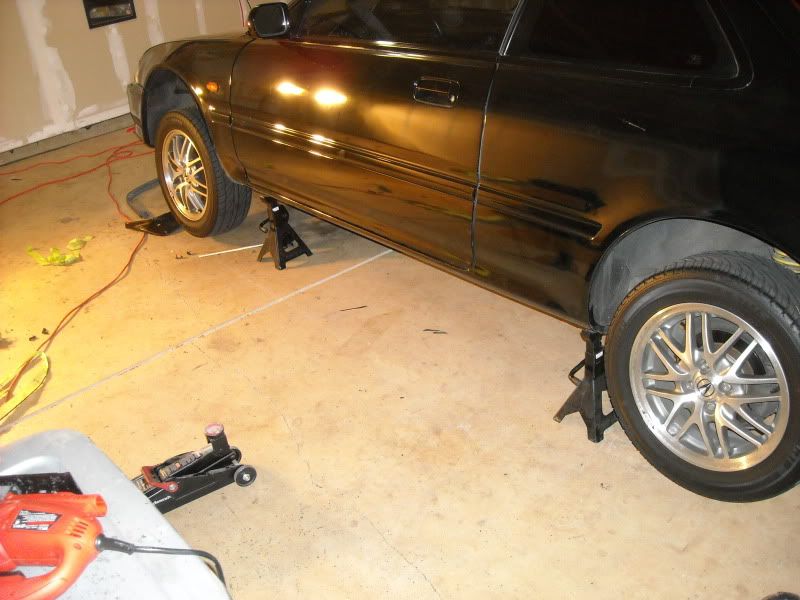 After I got the skirts hacked up I jacked up the car to do some test fitting for the driver side.

I screwed them directly into the underside of the car and it held on really well.
I had to take them off a few times and sand down the high spots. but I was happy with the final fit.

The whole DC skirt project took about 6 hours to cut, sand, paint, and install.
Next came the rear lip from a first generation integra front lip. There is another member here from Florida (VI Massive) that gave me this idea and I love it! What a great idea for only $10 and 2 hours!
I used a dremel to hack it up and I think it turned out quite nicely.
I cut off the end caps so I could fit it snug to the mudflap. I had to cut the area around the exhaust and shaped it with a dremel sander.
Instead of using a heat gun to mold the corner, I cut a notch on the inside brace to make it a little more flexible.
Here is the final product. Let me know what you think.
Thank you rollinmyda and VI Massive for the parts and the ideas!!
To my complete surprise, I took best in show for the Norcal DA vs. EF meet. I think the lip kit sealed the deal for the judges at the meet today. Well… and the fact that the red DA left… Trust me, he would have taken the cake if he had stayed.