LOL functioning or non-functioning?
I need to wrap my header, been procrastinating for too long. It heats up the power steering pump in the summer lol
@NFULFX
Of course spark plug wires but besides that runs and drives
Is that a ice box intake? Or a 3rd gen intake box? Solid set up.
@DAddy its a DC2 intake, guess you could call it a poor mans ice box lol
Nice and clean i like the color combination.
What im really noticing is I need one piece headlights cause all the pics have them and they look nice.
There are still out some there. Just getting more rare I think, so pricey.
Nice stock and clean. Is it b17 or another vtec?
Thanks B16 pulled from my other DA that was crashed.
Looks like working on it no headlights in?
Yeah, car was stripped to a bare shell last march and been rebuilding it. Had it ready for paint and running by june and got busy with work. Eventually i'll upload at least 200 progress pics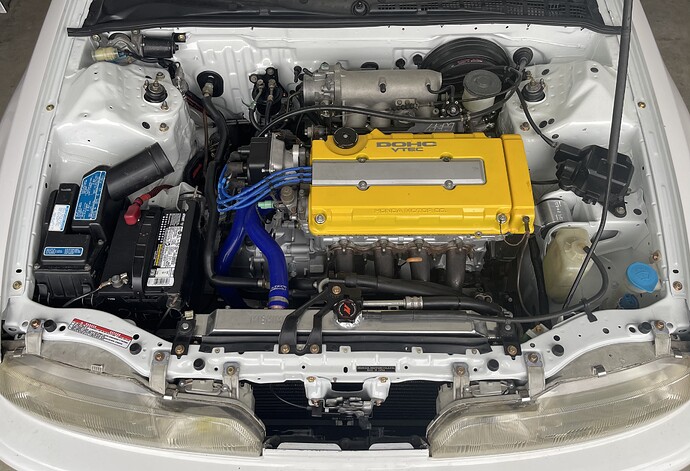 Current status. Pulled the motor out, painted the bay. Did a semi tuck on harness, brake lines etc. Goal was for a cleaned up OEM look.
Currently in search of a "high flow" drop in air filter, but doesn't seem to be out there. K&N doesn't make them for these cars anymore.