Winner chosen every Wednesday. Enter by participating / introducing yourself in the General G2/G2IC Discussion forum.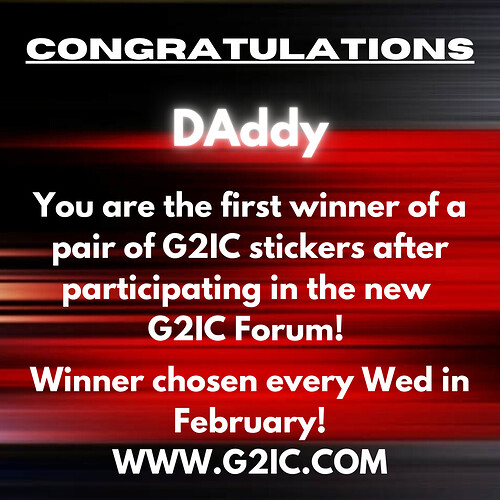 Hell ya i have two to put them on.
CONGRATS jedi14323!
You're the second winner!
I'm out of town and can't get the artwork. I'll make a notification this weekend. I'll send you a direct message for your info too.