Smile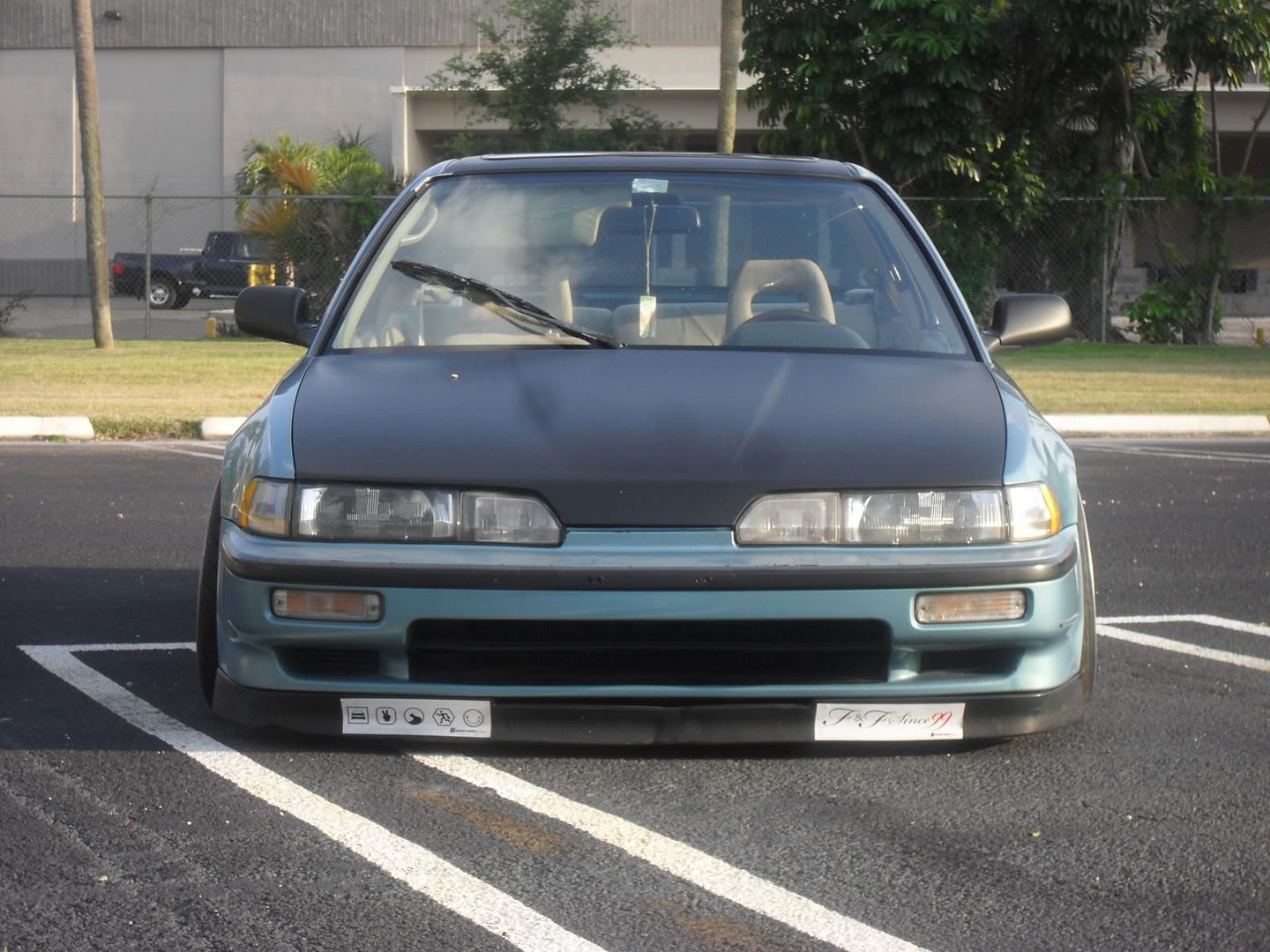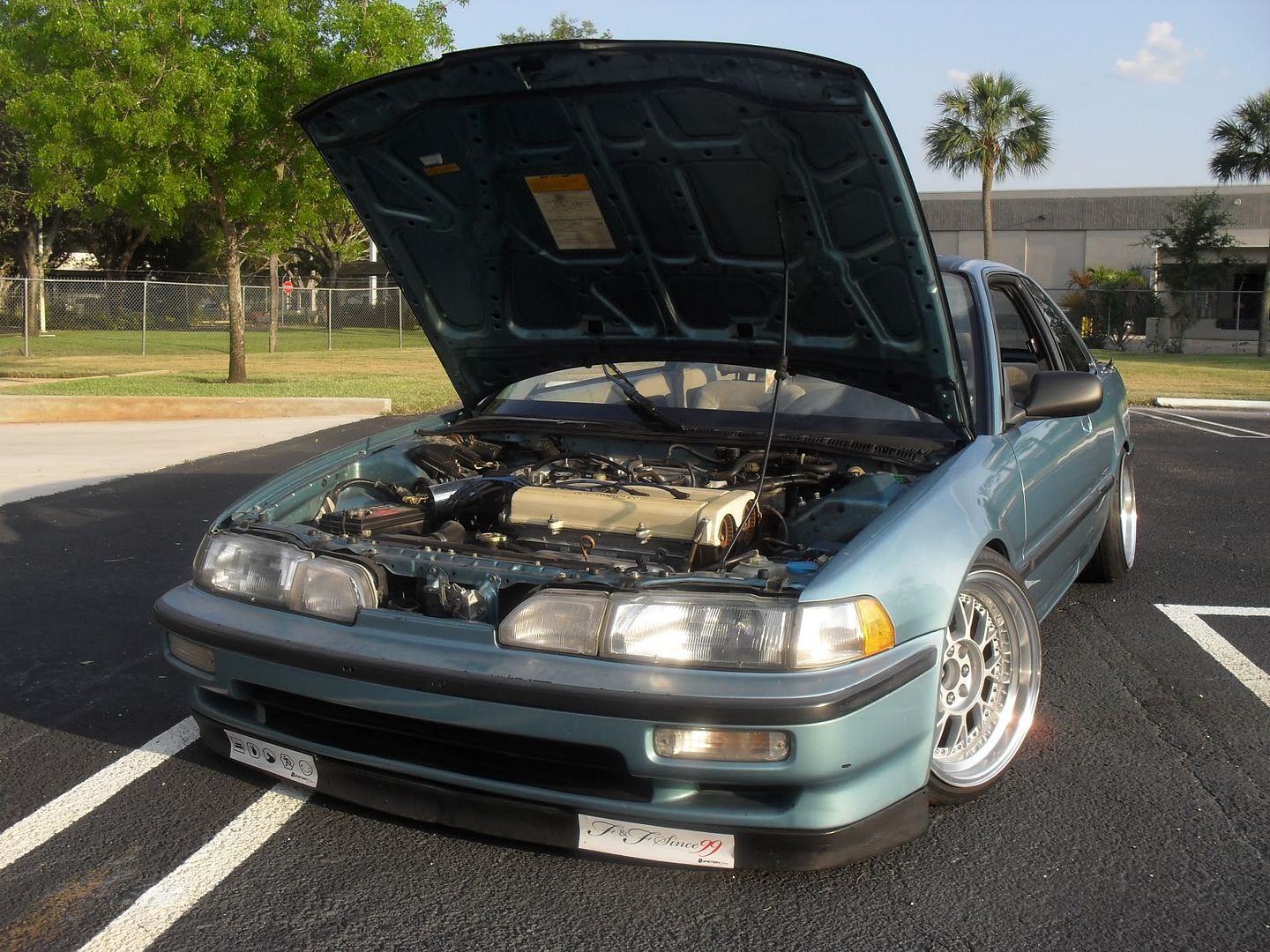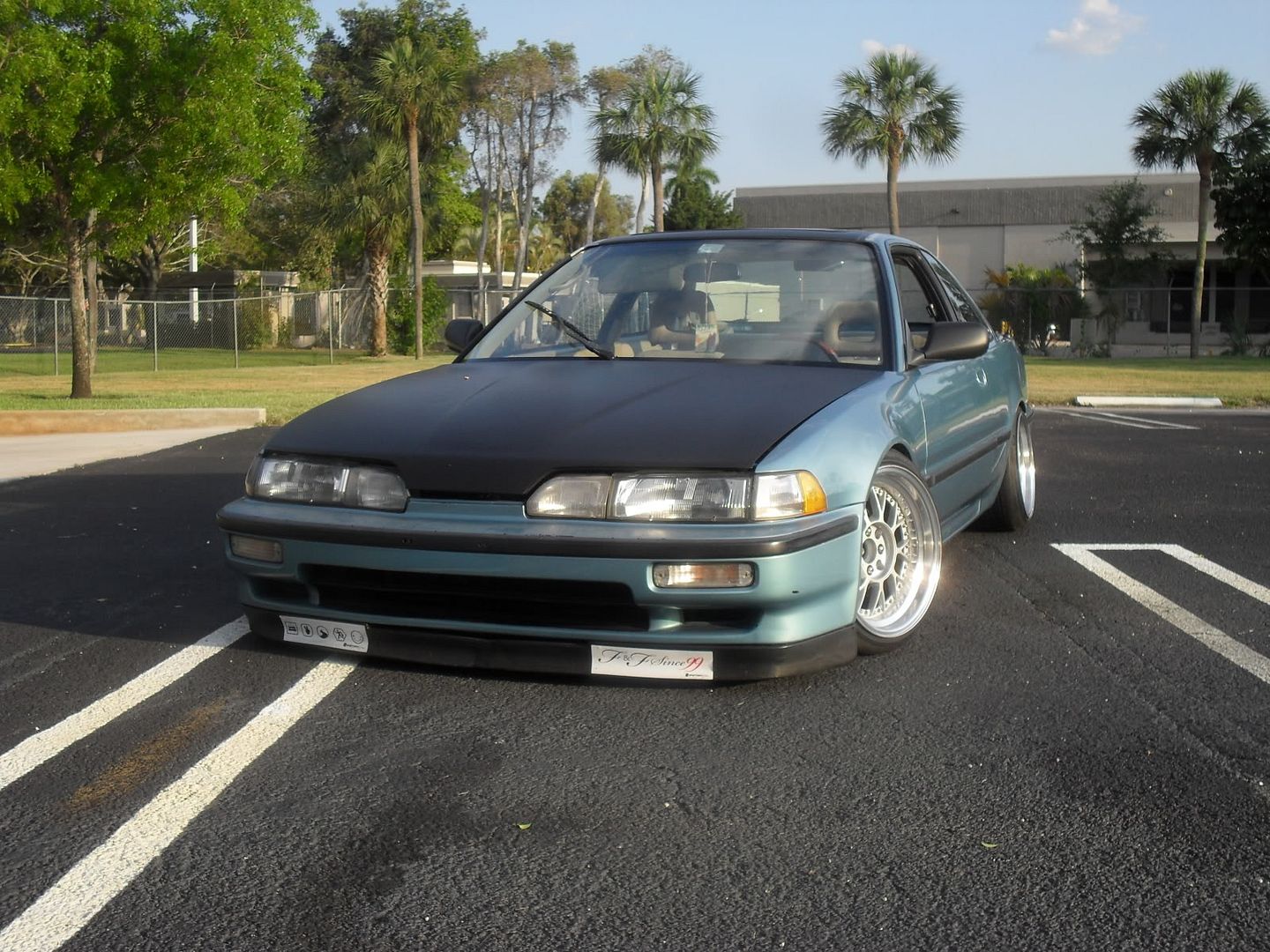 lovin that lip and stance!!
Accord lip?


Fix the one wiper please lol:gay:
Agreed!lol.I have the other one that i got at a junk yard.just havent had time to put on
NICE! I like it, jus remove the stickers on the lip and it'll look 10x better imo.
Have any side shots?
different!
is it just me or is there like 3 dots/circles/blemishes in the middle of each photo?
yea dirt inside the lense.smh.one more up top
what wheels? specs?
btw is there an air filter on that bad boy?
Yes there is.when i was taking the pics I also decided to clean it out since its a k&n.when i snapped the pics i didnt put it back.Sorry that its taking long to upload all but Im using my phone as a wifi hotspot and I exceeded my usage lol.So its taking a little while.Also im not home.
Miro stp 1 16x9 15 offset
That's stupid low haha. In a good way
Wowzers. I do want that lip! Looking good rexx.
beautiful… loving the tan interior… more info on that lip!
volvo lip,cant remember which one it is…thanks for the comments
LMFAOOOOOOOOOOO i cant remember the last time i saw the one wiper…keep it!!! looks great
i usually hate those stretch and poke stuff. but you are pulling it off BIG TIME!!! props to you man:up:

stickers on the lip look tacky