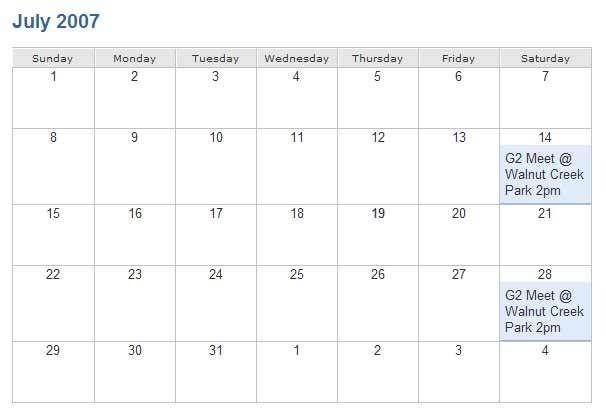 This monthly calendar will help both the regulars and newcomers know when and where the bi-weekly meets occur at a quick glance. Having it on the front page will make it easy to find, especially for the newcomers and lurkers. The calendar will be updated monthly, but if you have any events you want me to add to the calendar, just post it and I'll update it immediately

.

EDIT 9/25/06:
The meets will be held at Walnut Creek Park (12138 N. Lamar Blvd.) at 2pm. It's located near the corner of Parmer and Lamar. We chose the spot because of the centralized location, large parking spaces, and abundant shade (something the Pepboys location didn't have). We've also had a BBQ there before, and may have another one there soon.
X marks the spot: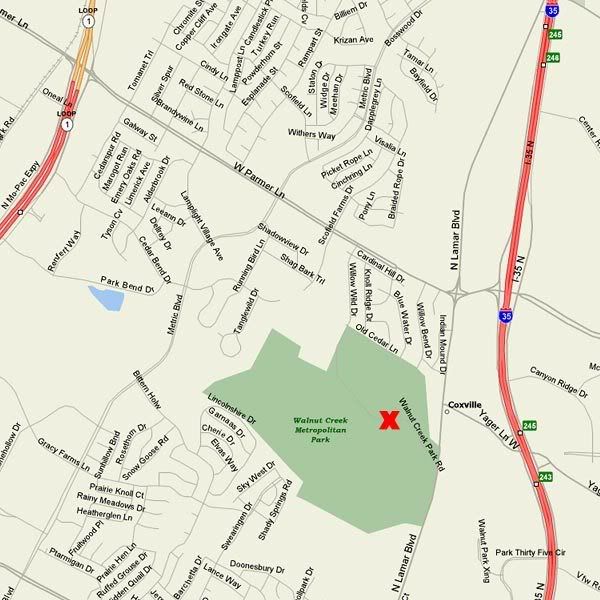 See you guys at the next meet.