Hey G2ic. Time to clean out all my unused parts. I would be happy to get a shipping quote if you provide your zip and I ship worldwide. I am paypal verfied. All prices are OBO.
I have 2 suspensions for sale as well. I need to keep one or the other.
Pics will be up tomorrow, my daughter filled my cam with video and I dont feel like unloading all 16 gigs right now. More items to come as I clean out.
B16/B17 Oil Pan, baffle and pickup. Off a 2000 Civic Si B16a2. No mods no dents, will have detailed pics proving this. Does have scrapes though, thought it was better. $60
Pair of inner door handles, chrome. $35

Passenger side door guides and cleaned felt pads. Unbroken. $20
P61 B17 GSR OEM Valve cover. Near mint original finish has some light scuffs. $80

OEM shift knob. Good condition. $10
OEM VTEC spark wire cover. Original finish some blemishes. $20


1 left
Upper front A-arm anchors with new Energy suspension bushings. Never used. $35
Energy suspension shifter bushings. SOLD
Tokico Illumina 'white' struts with Skunk2 race springs. Not blown all good. $300
Ractive (Ebay) exhaust, stainless dual tip. Sounds good looks good. Has some scrapes on the bottom nothing major. $100 No ship

92-93 'RS' emblem. I really want to use it but my holes dont have the provision. Has slight bubbling. $15
OEM B series cam sprockets. $5
Interior underdash tray thing. No broken tabs. Black. $10
OBD0 PR4 Manual ECU unmodded. $25

DC Sports Billet battery tie down. Too small to fit DAs. $15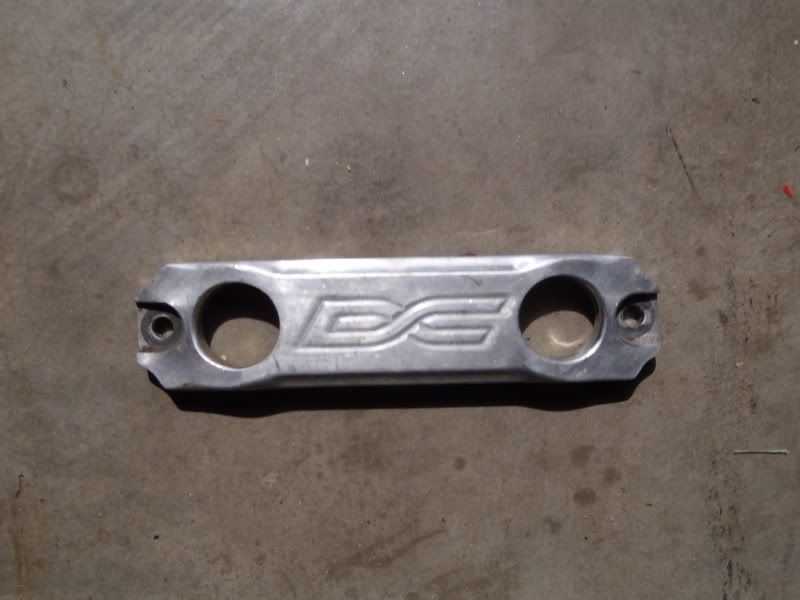 GSR tach in a JDM housing (non dimming) with JDM speedo. Needles on fuel and speedo are painted red, GSR gauge is not modified. Basically what is leftover from making my cluster. Gauges are dusty due to being stored without the upper light cover.$110

90's Weapon R intake. Its not a 2 piece, the black tape was insulation against rubbing on the ABS unit. Might have worn through.$25

EG Civic DC integra strut brackets for retaining OEM brake line mounting. Perfect if you are using EG/DC suspension. $10

B17 92-93 GSR powersteering upper and lower brackets OEM. I deleted the PS on my GSR, ran perfect when pulled. This is for the brackets only, pump is included if you are local dont want to deal with shipping hazardous fluid. $80