Installed a new fuel pump.
Threw on the new Restotuner S2000 antenna and adapter while I had a couple spare minutes. Still have to do the climate control covers and refresh the interior decals which are sitting in my office, but that's waiting on warmer weather.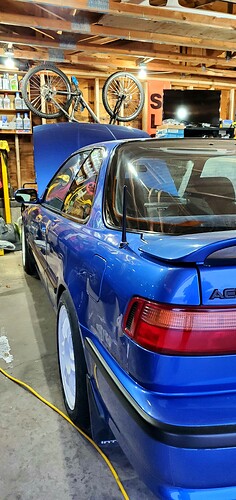 About to swap fuel tanks, rust is no friend. It's been a journey, but these second gens are some of the best to drive. Red car tank to green car because it's cleaner, red car gets a tank I just picked up. I bought the red GSR to take to the event, Classic Hondas on the Dragon, but ongoing problems prevented that. Since, it's been a dream to drive and provoked rebuilding the green GSR.
Idk why I can't post pictures.
Pulling more parts off the white integra to get it ready to scrap so i can have the extra space again. Been almost 2 years